Singapore Hotline

+6594492378

Worldwide Support (GMT +8) Mon - Fri: 9.00am - 8.00pm
Sat: 9.00am - 6.00pm
Sun: 2.00pm - 6.00pm
Mobile POS System All in One
Mobile POS System All in One

*click to view larger screenshot
Above is a screenshot of the BMO Client Login page captured from Joi 11 Windows tablet.
Joi 11 tablet

*click to view larger screenshot
Above is a screenshot of the POS Software captured from Joi 11 Windows tablet.
Windows 10
Intel Atom Z3735F Processor
Intel HD Graphic Processor
11.6 inch IPS multi-touch display (1366 x 768 resolution)
9,000 mAH Battery Capacity (non-removable)
WiFi/ Bluetooth 4.0
2 GB DDR3
34GB (expandable up to 64GB Micro SD Card)
2MP (Main Camera), 2MP (Front Camera)
Micro HDMI, Micro USB, 2 x Full USB(keyboard), Micro SD Slot
Comes with Backlit Keyboard
1 Year warranty
Mobile POS System All in One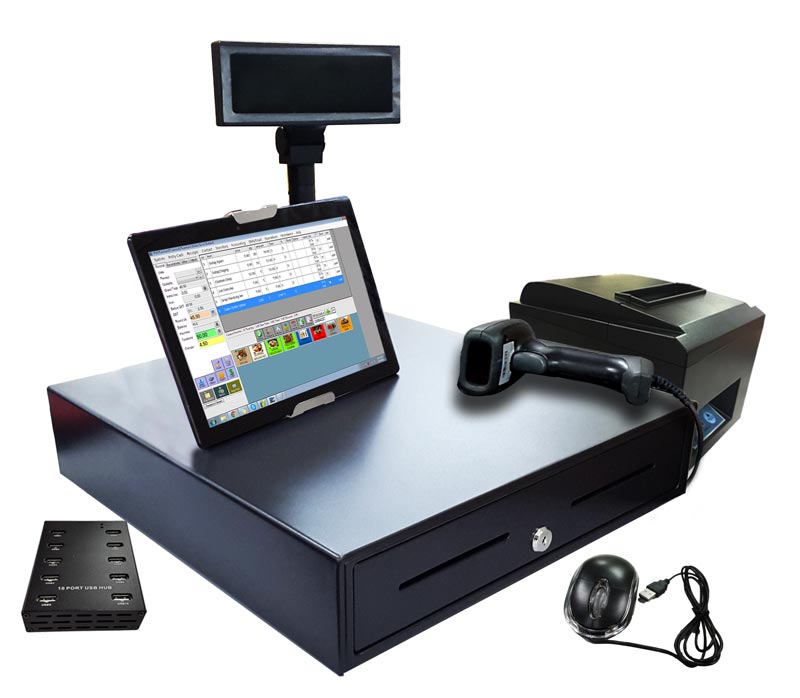 Joi 11 tablet uses Windows 10 operating system to function our POS Software. This is useful for businesses such as restaurants where tablets are situated openly at a fixed position for customers to key in their orders.
The Thermal Receipt Printer is used to print receipt on-the-go. 10 rolls of receipt paper will be given to you for FREE. Other devices in this package includes a cash drawer, USB hub, a barcode scanner, a pole display, a keyboard and a mouse. Therefore, with all the necessities you may need, this package comes with a tablet instead of a bulky computer.
What you need to setup POS System in the tablet?
You will need to install POS software, Thermal Receipt Printer driver as well as barcode scanner USB driver beforehand. After those are installed, you can start utilizing the POS system to benefit your business.
Advantages of using a tablet with POS Software for businesses
Implementing POS Software into the tablet is perfect for business workers who need out-of-office computing while travelling between offices to meet with clients. Your workers will not be behind schedule as they can get work done on the road.
It increases your staffs and employees' efficiency during work as it helps to reduce the need for your employees to walk from the customer's tablet to a stand-alone computer to place an order or to print out receipts. Therefore, this Mobile POS System package will speed up your business' productivity.
It is convenient for transferring money as well. Your client will feel more secure as he is present during the transaction. You can also have your documents signed as long as you have the relevant app in your tablet. So, you can settle the deal on the spot without any delay.
You get to track your inventory anywhere at any time with POS software in your tablet. Its instant start up saves your time if you decide to check your available product stocks while you are out and about. This will eliminate the hassle to contact your busy employees while putting them on hold of their busy schedules.