Singapore Hotline

+60164502380

Worldwide Support (GMT +8) Mon - Sat: 9.00am - 6.00pm
Sun: 2.00pm - 6.00pm
Point of Sales FAQ
Point of Sales System

FAQ
Which modules does BMO Simple POS System works with?
BMO Team has developed a series of major modules for SMEs and SMBs. Our POS System is able to integrate with the following modules.
Why BMO Point of Sales System?
BMO Point of Sales System is designed to work with major modules such as Simple Inventory System, Simple Membership System, Simple Client Relationship Management System, Bulk Email and SMS Marketing. BMO POS System is ideal for retailers who:
Want to increase data accuracy and speed up sales transaction process.
Want to manage and centralize customer information into one place.
Want to integrate with barcode scanner and/or a touch screen monitor.
Want to receive detailed reports of their daily sales and inventory items.
Want to generate various report for auditing purpose
How is BMO POS System different from my current POS System?
Our research and development team has been developing BMO POS System back in 2007, our experiences has taught us how businesses (restaurant, retail, laundry, fresh market, workshop spa house and etc.) want to process their sales, collect client details, improve inventory control with one centralize system.
We are glad to inform you that our POS System is developed to do all that under one customer-oriented application. You are able to view and analyze your daily reports, track inventory level, and manage your customer details.
You do not need to relearn or retrain your staffs on using individual inventory or client management system, BMO POS System has it all.
I am currently using different POS system, how can I transfer my current database?
If you are able to export your existing inventory and customers base information from your current point of sales system, chances are it can be used in our system and imported into BMO's Simple POS System.
How does BMO's Simple POS System handles inventory?
If you are using BMO's Inventory System, it is maintained in the same user interface and system where your sales transaction occurs. BMO Simple POS System will display reports whenever you want, (eg. item sold, daily sales, inventory adjustment and many more.
Are Permission Grouping available in Simple POS system?
Yes. BMO POS System allows as many users, user groups and permission levels as you need. For example:
A cashier may only be able to process sales at the POS Station.
A supervisor can process sales, returns, void, change item prices.
A manager can do all the above, including stocks adjustment, import/export customer information.
How many POS stations can BMO's Simple POS System run simultaneously?
BMO's Simple POS System can handle as many POS stations as your business or store requires.
Do I have to install each module separately, on the same computer as POS System?
All modules developed by BMO Team do not require installation (except Offline POS System) and internet based. When you subscribe other modules, it will automatically include the modules into your main BMO POS System Admin Panel.
Who do I call for support issues?
You may drop us a line at sales@bizcloud.asia or call our technical support team at +6014 602 8442.
Do I need to purchase another copy of BMO POS System for other stations or branches?
BMO's POS System subscriptions are licensed on a per-user or company basis. Therefore, get started with only one company code for each company.
What POS hardware do I need for BMO's POS System?
You may install the POS Software into your Windows PC if you do not need a cash register or you may opt for our POS Solution Bundles. Please drop us a line at sales@bizcloud.asia or call our technical support team at +6014 602 8442 to find out more.
Will my POS System be outdated?
Our team seeks for continuous improvement in software development with new release. Please install the latest release from Support page (Offline POS System). While new features will be added to cloud system directly.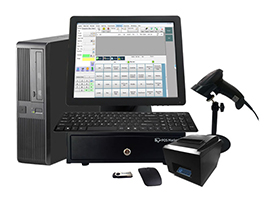 Retail POS System
BMO Retail POS System can be setup and configured for businesses in various fields. The normal store setup is simple and works with standard POS Bundle package.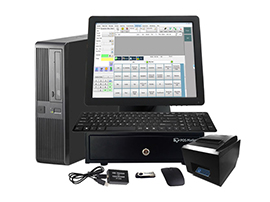 F&B Point of Sales
BMO F&B POS System suits most F&B stores environment. Most of the F&B stores needs POS terminal to function the daily routines.
Contact Us
If you need further assistance or have any questions related to the POS Market Singapore, please do not hesitate to contact us and share with us.
+04 6420621 ( Penang Office )
+03 27803880 ( Kuala Lumpur Office Line 1 )
+03 79801388 ( Kuala Lumpur Office Line 2 )
+6016 450 2380 ( Singapore WhatsApp )
+07 3618927 ( Johor Bahru Office )