Singapore Hotline

+60164502380

Worldwide Support (GMT +8) Mon - Sat: 9.00am - 6.00pm
Sun: 2.00pm - 6.00pm
POSMarket Kiosk
POSMarket Kiosk

SELF-SERVICE KIOSKS
Easy to Use and Good for Business
Self Ordering Kiosk
17″ Touch Screen
All in One Steel Stand
Built in Processing unit
Built in 80mm Thermal Printer

Software (Kiosk Version) License
Ethernet Port:10/100 Ethernet port RJ45
Built in Speaker


*

Kiosk require POS System to run
PRICE: SGD1750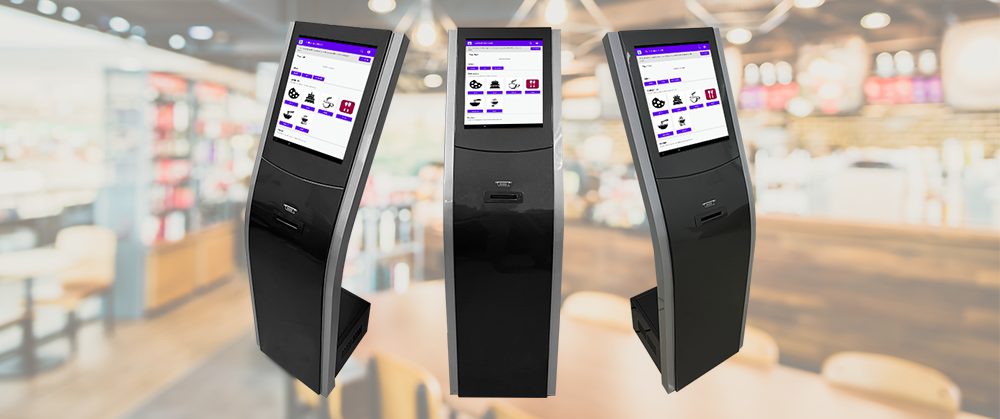 Self-ordering kiosks make it less likely for waitstaff to mix up orders because customers play a direct role in the process. It's simple: customers pick what they want to cart, get order status, and get a receipt with an order number. With a self-service kiosk, your business can run with a smaller and more efficient team.
| | | | |
| --- | --- | --- | --- |
| User-Friendly Appeal | Time Saver | Boost Purchases | Centralized Control |
| Engaging visuals and details for effortless ordering. | Skip cashier queues, save customers' time. | Tempting visuals and deals encourage extra orders. | Easily manage menus and images through the synchronized BMO POS System backend. |
BMO POS F&B ORDERING KIOSK
CREATE THE PERFECT SELF-SERVICE EXPERIENCE
POSMarket Kiosk Ordering System enables users to make purchases in-store without the help of any store staff. Malaysia ordering kiosk is designed to work in multiple scenarios such as Food Court, F&B restaurants, and Tabletop Order. Self-Ordering Kiosk invites customers to purchase more thru suggestive selling, without feeling the pressure of the queue behind them, providing all the necessary time to explore the digital menu and the offerings available before make the payment.
BMO Kiosk Ordering System
10 inches IPS Touch screen
WiFi Connection
Specialized for BMO POS System
Suitable for Canteen, Restaurant, Cafe

80mm Printer

Low-noise
High-Speed printing
With auto-cutter
PRICE: SGD606
Benefits for Restaurants
INCREASE ORDER CAPACITY
Customers will enjoy having on-sales or hot meal of the day being presented while ordering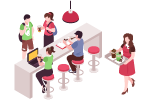 STREAMLINE OPERATIONS
Create seamless operations for an exceptional customers dining experience
REDUCE
CONGESTION
POSMarket self-ordering kiosk reduces queue and long waiting lines at the cashier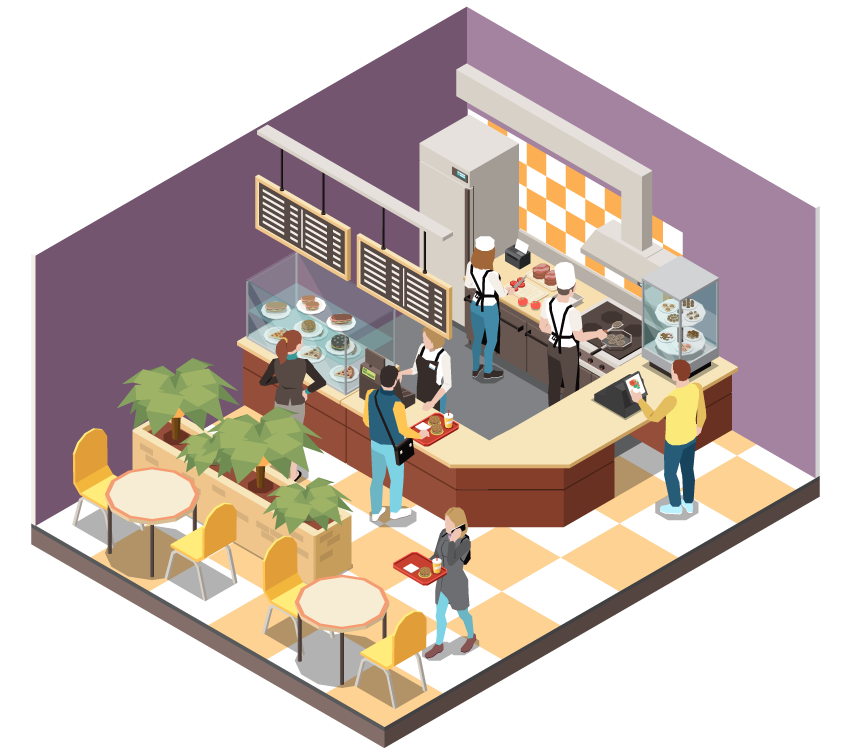 Call POSMarket today at 1 800 87 7061 to find out more about BMO POS F&B Ordering Kiosk
BMO Kiosk Ordering System Scenario 1

Step 1: Customer place order using kiosk printer.
Step 2: Customer pay at the counter.
Step 3: Kitchen receives food order when customer done payment.
Step 4: Customer wait for the food to be served.
BMO Kiosk Ordering System Scenario 2

Step 1: Customer places order using kiosk printer.
Step 2: Kiosk printer and kitchen printer will print out the order slip at the same time.
Step 3: Customer makes payment at the counter and pickup food.
POSMarket Kiosk helps businesses create everyday use self-service solutions
Serve More Customers
Restaurants can serve more customers in less time through our self-service kiosks. They allow businesses to serve customers both at the counter and the kiosk. This improves the restaurant's capacity to receive orders, resulting in greater profit and a more efficient customer experience.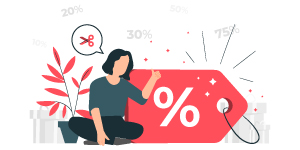 Automation of Brand Promotion
Kiosks provide an opportunity to present a wider variety of promotions at one time.  Kiosks also automate the process, ensuring that customers are always offered with a promotion, which can be customized to their preferences when promotions are linked to their accounts. This increases the chances of the offer being accepted.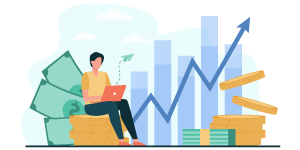 Reduce Labor Costs
Kiosks reduce labor costs and are generally very efficient when they're up and running. The kiosks can take orders and accept payments without the need for any human help. This frees up your third worker to help out in the kitchen, so orders can be fulfilled faster and more accurately.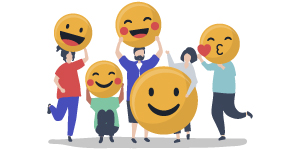 Customer Satisfaction
Customer satisfaction and return rates boost when services are offered in a timely, efficient, and appropriate way. Kiosks can also be designed to make ordering easier for persons who might otherwise encounter problems, such as hearing impairment. This is also true for people who do not know or do not speak well the local language.