Singapore Hotline

+60164502380

Worldwide Support (GMT +8) Mon - Sat: 9.00am - 6.00pm
Sun: 2.00pm - 6.00pm
POS System for Salon
POS System for Salon

Beauty Salon BMO POS System
FREE 6 Months Cloud Subscription
FREE Open / Closed Sign
FREE POS Market Webcam
FREE Children Workbook
Packages include:
FULL SET Software & Hardware
Comes with Inventory System
FREE 3 Years Online Support
One Time Payment
Upgrade to Full HD Touch Screen +SGD196
Free 1 Gift with Every POS Bundle Purchase (Subject to availability)

Toys Cash Register
Dessert Shop
Portable Drill 12V
** QR / E-Wallet Payment Terminal OPTIONAL
*click to view large image
Beauty Salon POS System Features
Service and Product Management:
Efficiently managing services and products is crucial for a salon. BMO Salon POS system allows salons to easily input, and track services offered, manage inventory, set pricing, and handle variations like discounts, promotions, or package deals.

User-Friendly Interface:
BMO Salon POS system is intuitive and easy to use, even for staff with minimal technical knowledge. BMO Salon system comes with a user-friendly interface, customizable settings, and comprehensive training and support options.
Service Record Details:
Having detailed service records information helps salon owners provide personalized service to the customers. BMO Salon POS system maintains service record details, such as previous treatments, preferences, or allergies, enables stylists to deliver a tailored experience.
Customer Support:
Reliable and responsive customer support is crucial for troubleshooting issues or getting assistance when needed. BMO Salon POS system offers prompt customer support through various channels, such as phone, email, or live chat.
Cost and Affordability:
Finally, the overall cost and affordability of a POS system play a significant role in the decision-making process. BMO Salon POS system offers salon owners with low upfront costs, optional monthly subscription fees or onetime payment, low-cost additional hardware requirements, and no potential hidden costs, ensuring the system fits within your budget.
Cloud and Scalability:
BMO POS system can be used with cloud, admin can access data from remote. If the salon expands into multiple outlets, BMO POS system is able to support it without problem, the membership information and points can be linked to all the outlets.
Call POSMarket today at 1 800 87 7061 to find out more about our Beauty Salon POS System
The Beauty Salon BMO POS System or Salon Management System is a carefully designed BMO POS System for beauticians and people of the industry to fully support all beauty salon businesses at the start-up stage right up to expansion into a full-blown industry influencer.
Commission System
Manage your staff easily and maximize your human capital investments to produce greater returns. Track salesperson performance by setting up an efficient commissions system to motivate and duly reward well-performing employees.
1 Level Commission System
Hair Salon BMO POS System supports:
Multiple services by report
Membership system
Appointment System
The easy appointment system lets you maximize your business time and accurately schedule staff without overbooking or overstaffing.
Easy to use appointment system
Calendar view and list view of appointments
Flexible Payment System
Give your customers various options in paying for your goods & services. Our Hair Salon BMO POS System allows customers to:
Pay advance for 10 times services and use 1 each visit
Offer deposit payment for session based packages and more
Membership point system which let customers collect loyalty points in exchange for cash vouchers, gifts, and other options
Items Inventory
The efficient Hair Salon BMO POS System will enable you to keep track of add-on products & services you sell at the shop as well as give a clear indication of batch control monitoring.
In-out item inventory
Create item sets


Comprehensive Contact Management
Our Hair Salon BMO POS System includes contact management, which lets you track customer information, such as contact details, transaction history, and preferences. You can set preferences for SMS notifications, and take notes on a customer, such as preferences for brands, skincare, hair color, or any other service or product.
SMS marketing integration
Service Record Details
In Hair Salon BMO POS System, you may able to insert, edit, search and view past served customers, on-hand tasks, and service updates as well as pending tasks.
Membership
You can create many kinds of membership levels with our integrated membership system. We have helped many restaurant owners to retain customer loyalty with our affordable membership system.
Manage membership price
Membership expiry date
Membership with points
Membership with discounts
Hair Salon – Penang
Hair Salon – Bangsar
Hair Salon – Kuala Lumpur
Hair Salon – Quill Mall
Hair Salon – Johor
Beauty Care – Johor Bahru
Beauty Care – Perak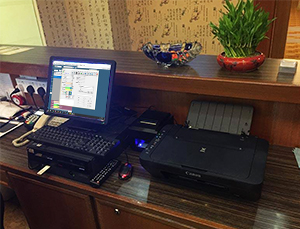 Beauty Centre – Georgetown
Beauty Centre – Kuala Lumpur
Beauty Centre – Sarawak
Beauty Therapy – Taiping, Perak
Fitness Centre – Jitra, Kedah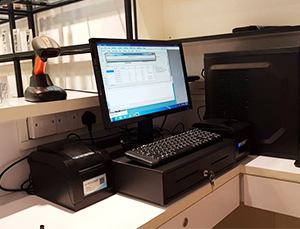 Hair & Beauty Centre – Puchong
Ozone Therapy – Kuala Lumpur
Beauty Centre – Bukit Jalil