Singapore Hotline

+6594492378

Worldwide Support (GMT +8) Mon - Fri: 9.00am - 8.00pm
Sat: 9.00am - 6.00pm
Sun: 2.00pm - 6.00pm
POS System Setup for Insurance
POS System Setup for Insurance
Pos Setup for Insurance
The BMO POS system is suitable for any type of insurance business. You can easily record, check, track and review client policies at any time. Through the POS system, you can directly email clients.
If you have any special requirements for BMO POS System with WMS Warehouse Management System, please do not hesitate to contact us and share with us. We are not only selling the POS software but we are also the developer of the POS software and hardware.
KK Leong: +6014 602 8442
PG Office: +604 642 0621
JB Office: +607 3618927
Singapore: +65 9449 2378
If your outlet needs more than one POS terminal, you will need to use the client and server setup or the cloud-based setup. Other than that all the features are the same.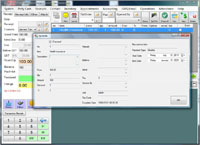 Insurance policy record
With BMO POS System, you can record insurance policies purchased by customers. Other than that, you can trace purchase history and payment plans.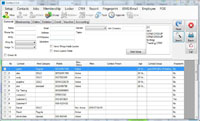 Customer Record
Client's details such as names, contact numbers, addresses and insurance policies are stored in the POS System. It allows you to have access to real time report, service history and customer details with server based POS System.
Recurrence
Recurrence allow you to set recurrence of membership on item.For example, when your customer purchases an item with a monthly cycle type, the system will update his/her membership to the status that you have set after a cycle.Applicable for insurance fields, road tax renewal, change of engine oil date and membership.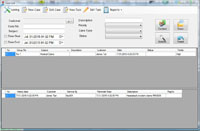 Case and Task Management
Some of the clients may purchase multiple insurance policies. It might create confusion when it comes to insurance claims. BMO POS System offers unique features that assist in solving this problem by creating service history by creating multiple cases and tasks. For example, you can create a Medical Claim case and assign a Heart attack claim task under that particular case.