Singapore Hotline

+60164502380

Worldwide Support (GMT +8) Mon - Sat: 9.00am - 6.00pm
Sun: 2.00pm - 6.00pm

Printers
Call POSMarket today at 1 800 87 7061 to find out more about our Printers
Receipt Printers
Receipt printers are becoming really important tools for point of sales such as during a purchase at the counter of a supermarket or when a customer makes a payment at the restaurant counter. There are two types of receipt printers which will help you to run your business more smoothly:
58mm Thermal Receipt Printer
80mm Thermal Receipt Printer
WiFi Receipt Printer
WiFi-enabled thermal receipt printers can connect to POS Systems via WiFi for wireless printing. Any WiFi-enabled PC or Android devices can have access to the printer. Wireless printers give you the benefits of a wired network printer along with the ability to place the device anywhere it can detect WiFi signal, giving you the most flexibility when it comes to setting up your office or restaurant devices.
Bluetooth Receipt Printer
Bluetooth receipt printers connect to iPads, iPhones, and other mobile devices to print sales receipts. It can be paired with any Bluetooth enabled mobile device. Bluetooth receipt printers also make it easy for a mobile receipt printer to be connected to several POS systems like what is becoming more common in restaurants.

USB Receipt Printer
Most wired printers use USB for direct connection, allowing the printer and computer to communicate at high speeds for data transfer. This type of printer is usually easy to install, and in many cases, your PC's operating system may be able to automatically detect and install drivers to help you get started.
Barcode Printers
Barcode label printer is what you use to print various types of barcode labels for product labeling, equipment tagging, parts tracking, shipping labels, and more. Barcode labels can help you check product details, stock on hand, and complete a sale if they are connected to your POS System, sales and inventory management systems. All these within the convenience of a scan.

A4 Printer
Print, scan and copy with Canon PIXMA all-in-one printer. It offers print speeds up to 8.0ipm for mono and delivers print resolution of up to 600 x 1200dpi. Built-in Ethernet and WiFi connectivity allow network and mobile printing, plus USB connectivity offers a direct connection to your computer.
POS System Support Up to 8 Printers
POSMarket POS System supports receipt printing at up to 8 printers, which makes large outlet operations a breeze. For example, in a restaurant, you can link the printers to your order stations, dry kitchen, wet kitchen, beverage corners, etc.

Kitchen Receipt Printers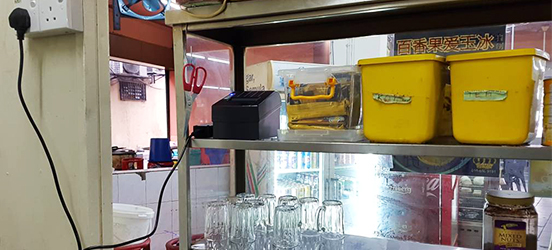 POS System Setup with Printers
Baby Boutique
Convenience Store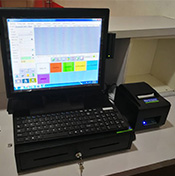 Fitness Center
Mini Mart
Printing Store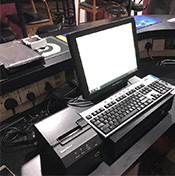 Baby Boutique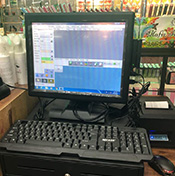 Beauty Retail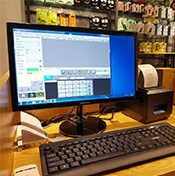 Mobile Accessories Store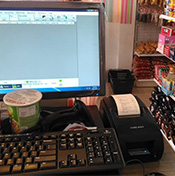 Wholesale Mart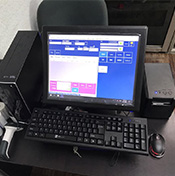 Workshop