Singapore Hotline

+6583010483

WhatsApp

+60164502380
Worldwide Support (GMT +8) Mon - Fri: 8.30am - 8.00pm
Sat: 9.00am - 6.00pm
Sun: 2.00pm - 6.00pm
POS System Setup for Optical Store
POS System Setup for Optical Store
POS System Setup for Optical Store
There are many features in our
POS System
that will fit to most of
optical store
business. You can easily control the promotion setting and option for the glasses with our
POS system
.
New! View POS Bundle Optical Store HERE
If you have any special requirements for BMO POS System for Optical Store, please do not hesitate to contact us and share with us. We are not only selling the POS software but we are also the developer of the POS software and hardware.
Singapore: +65 8301 0483
JB Office: +607 3618927
KL Office: +603 27803880 /                   +603 79801388
PG Office: +604 6420621
If your outlet need more than one POS terminal, you will need to use client and server setup or cloud based setup. Other than that all the features are the same. Read about client server setup
HERE
, read about cloud based setup
HERE
.
Promotion Item
Using our POS system, you are allowed setup a promotion period for the items in your optical store. When a customer purchase that item, the system will automatically charge the customer with pre-defined promotion price.
Attachment for Optical Store
For the "attachment" in our POS system, you can attach customer information in the receipt for your record purpose or print out the attachment info to the customer for their reference such as the customer's previous eye vision readings or eye care requirements.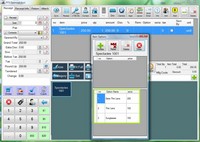 Multiple Options
In our POS system, an item can have multiple options attached to it. For example, a customer purchases a spectacles. Then you can offer the customer various options such as add on transition lens, multi-coated lens, thin lens or extra thin lens.
Pickup Date, Warranty Date and Alert
Using BMO POS system for your optical store, you can set pick-up time and date for your customer to remind them when to pick up their glasses. Besides that, your optical store is also allowed to set the warranty date for customer's glasses. Our POS system will alert you when the pick-up due date is nearby.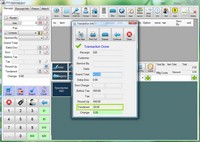 Pay Deposit
It is a common practice whereby customers have to pay a certain amount of deposit for their spectacles before they make full payment of the receipt. In our POS system, your optical store is allowed to accept deposit transactions from customers. You can keep track of the receipt until the customer return to your store to collect their glasses and pay for the remaining balance.
Job Sheet
Using BMO POS system Jobsheet for your optical store, can help to keep your customer eyes reading for future references. Besides that, you are able to upload up to 4 photos of your customer's eye diagnosis. These records are extremely useful when customers need to return to your store and requires new spectacles.
<!-Section 4 table 2–>