Singapore Hotline

+6594492378

Worldwide Support (GMT +8) Mon - Fri: 9.00am - 8.00pm
Sat: 9.00am - 6.00pm
Sun: 2.00pm - 6.00pm
POS System Setup for Optical Store
POS System Setup for Optical Store
Why choose our POS System Setup for Optical Shop Management
Call POSMarket today at 1 800 87 7061 to find out more about POS Optical Store System
---
POS System Setup for Optical Store
Optical POS system comes bundled packed with features that will meet your business need. The general POS system added with the unique features of Job sheets, Attachment, Multiple Options with add-ons, Pickup Date & Warranty Date Alert, Promotional Items and Accept Deposit Payment can ensure your business run smoothly. More information on each of the feature listed as below.
---
From

RM 4099
Price not inclusive of setup and installation charges.
BUY NOW
---
Promotion Item
Using our POS system, you are allowed setup a promotion period for the items in your optical store. When a customer purchase that item, the system will automatically charge the customer with pre-defined promotion price.
Attachment for Optical Store
For the "attachment" in our POS system, you can attach customer information in the receipt for your record purpose or print out the attachment info to the customer for their reference such as the customer's previous eye vision readings or eye care requirements.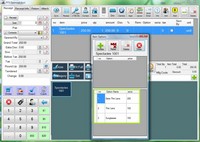 Multiple Options
In our POS system, an item can have multiple options attached to it. For example, a customer purchases a spectacles. Then you can offer the customer various options such as add on transition lens, multi-coated lens, thin lens or extra thin lens.
Pickup Date, Warranty Date and Alert
Using BMO POS system for your optical store, you can set pick-up time and date for your customer to remind them when to pick up their glasses. Besides that, your optical store is also allowed to set the warranty date for customer's glasses. Our POS system will alert you when the pick-up due date is nearby.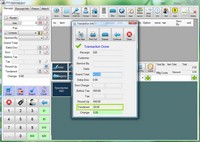 Pay Deposit
It is a common practice whereby customers have to pay a certain amount of deposit for their spectacles before they make full payment of the receipt. In our POS system, your optical store is allowed to accept deposit transactions from customers. You can keep track of the receipt until the customer return to your store to collect their glasses and pay for the remaining balance.
Job Sheet
Using BMO POS system Jobsheet for your optical store, can help to keep your customer eyes reading for future references. Besides that, you are able to upload up to 4 photos of your customer's eye diagnosis. These records are extremely useful when customers need to return to your store and requires new spectacles.
---
Optical POS System Customer Setups
If your outlet need more than one POS terminal, you will need to use client and server setup or cloud based setup. Read about client server setup
HERE
, read about cloud based setup
HERE
.