Singapore Hotline

+60164502380

Worldwide Support (GMT +8) Mon - Sat: 9.00am - 6.00pm
Sun: 2.00pm - 6.00pm
Restaurant (Food and Beverage)
Restaurant (Food and Beverage)
F&B Basic BMO POS System
Food and Beverages POS System Features
At POS Market, we offer a full range of F&B (Food and Beverages) POS solutions to all kinds of restaurant.
Advanced cafe and restaurant BMO POS system to help you manage staff, customers, inventory, and profit easily. F&B BMO POS System can easily configure to suit most restaurant environment. BMO POS system is an essential tool for restaurants and cafes. We designed the Restaurant BMO POS System to be versatile and easily configured to suit most restaurant environment. A typical restaurant consists of many components, such as:
F&B Cashier
Food and Beverage Order Station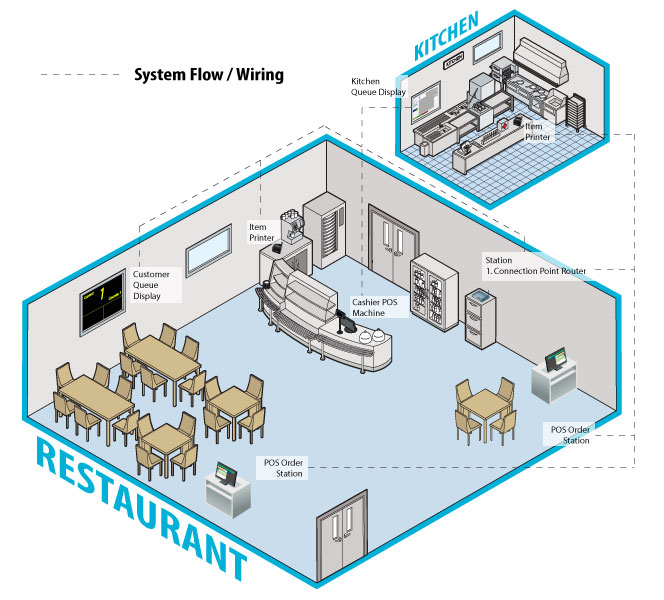 If your restaurant is big, you have the need to install order station around your restaurant. It is for the ease of your waiter to make order, amend order and even cancel order. Our order station is design to be simple and light.
The order station is an Android tablet with a lock stand
It is connected WiFi with the cashier POS machine
Most of the time, when order made in order station, an order list will be printed into the kitchen
Low cost
One POS System can work with multiple order stations
Waiter Mobile App for Order Taking
Accounting, Inventory and Sales Report
Other than POS for F&B, we do help our customers to achieve more by providing them
1. Accounting solution
2. Report customization

Need SQL Accounting software to improve your business flow? Do have a look on all SQL Accounting modules that benefits your business.
Essential F&B Features
Not only packed with solutions, our POS system have many functions that ease your restaurant operations, such as:
Support