Singapore Hotline

+60164502380

Worldwide Support (GMT +8) Mon - Sat: 9.00am - 6.00pm
Sun: 2.00pm - 6.00pm
POS Software with SMS Marketing
POS Software with SMS Marketing
SMS Marketing via POS Terminal
BMO POS System is now integrated with SMS Marketing / Email Marketing functions where you can send Bulk SMS to multiple target audiences directly from your POS terminal as long as WiFi connection is available.
iSMS is well-known for its cheap rates and user-friendly interface. It is so much convenient for businesses to utilize Bulk SMS services in their business operation. BMO POS System is capable to deliver SMS internationally to more than 200 countries including Malaysia, Singapore, Thailand, Brunei, Australia, China, Hong Kong, Taiwan, and many more! SMS rates may vary depending on your destination location.
---
Send Bulk SMS via POS Terminal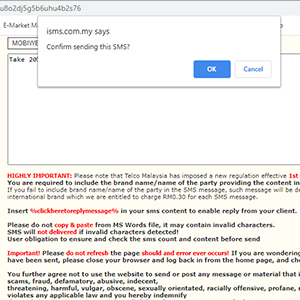 Sending SMS Messages
Enter your receivers' phone numbers separated by ; or ,. Campaign title and SMS marketing message into the fields above.
PhoneBook Feature
There is a built-in contact list on the right panel to select multiple customers' phone numbers easily. Searchable by Contact's Name.
iSMS Settings
You can set your customized SMS header, key in your username and password in the "iSMS Setting" tab.
iSMS Rate
Click on "iSMS Rate" to view the full list of iSMS rates as a reference before sending SMS messages to clients from other countries.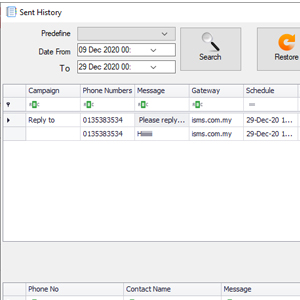 Send History
Click the "Send History" tab to see all SMS messages that you have delivered to your target audiences.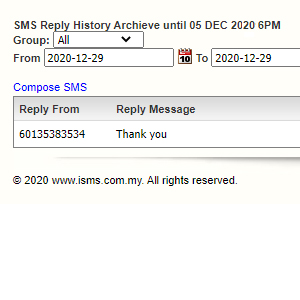 Reply History
Click the "Reply History" tab to view all replied messages from you to your customers and vice versa.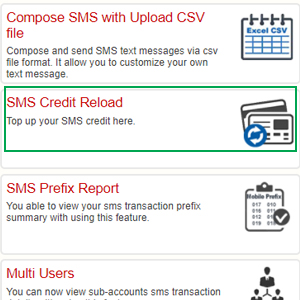 Reload
To reload iSMS Credits, just click on the "Reload" tab and reload the amount that you desire.
Register iSMS for Free
You must register an iSMS account for FREE before sending bulk SMS marketing materials.