Singapore Hotline

+6583010483

WhatsApp

+60164502380
Worldwide Support (GMT +8) Mon - Fri: 8.30am - 8.00pm
Sat: 9.00am - 6.00pm
Sun: 2.00pm - 6.00pm
POS System Setup for Entertainment
POS System Setup for Entertainment
POS System Setup for Entertainment
There are a few settings specially for entertainment industry. The entertainment industry includes pub, café, playground and etc. We have add a few customized functionality to our BMO POS system to cater for its needs. If you need a bar POS System, cafe POS system and etc, POS Market can help you.
New! View POS Bundle Entertainment HERE
If you have any special requirements for BMO POS System for Entertainment, please do not hesitate to contact us and share with us. We are not only selling the POS software but we are also the developer of the POS software and hardware.
Singapore: +65 8301 0483
JB Office: +607 3618927
KL Office: +603 27803880 /                   +603 79801388
PG Office: +604 6420621
If your outlet need more than one POS terminal, you will need to use client and server setup or cloud based setup. Other than that all the features are the same. Read about client server setup
HERE
, read about cloud based setup
HERE
.
Customer locker to keep items with expiry date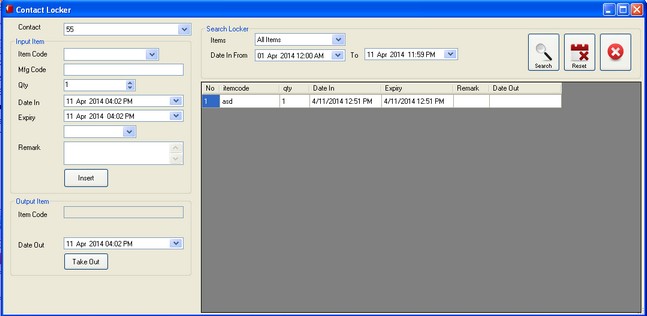 Basically, our POS system would allow customer to store their item in the locker in case that they purchase some item but not able to finish it. So our POS system can assist you to keep track the locker of every customer including when the locker will expired and how many item inside the locker.
To use the locker:
Open contact list in POS and click Locker button at the bottom left corner
Select item to store and specify the expiry date by adding the locker available time (such as 2 week)
Click insert to save the item
This item can be take out from locker by click Take Out button
POS attachment for any items such as wristband
For those who need to attach some information in their receipt, they can actually attach number to the receipt before print it out. Sometime this might be necessary for example using this attached information to match to the detail printed on kids wristband when they enter a playground.
Item Sets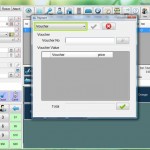 You can define your own set packages which will be more economic by using our POS system. For example you can define a entrance ticket package that will allow customer to access both indoor and outdoor game. You can define a set by just go to the stock form and open Setup -> Set and add your entrance ticket involved and set the price.
Deposit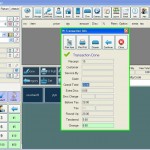 Some of the customer might make booking on cafe table in advance because there are always a limit for maximum number customer that can enter. Therefore our system allow customer to make booking by paying deposit and it will be treated as an order. You can complete the payment by finding the order detail in receipt list and reenter the tender amount.
Prepaid
In our BMO POS system, your customer can make prepaid payments. you can sell your customer a member card which will allow customer to top up credit to it and customer can use it to make payment. The prepaid value and the top up history will be kept in the customer contact database for reference purpose as well.
Serial Voucher and Common Voucher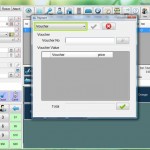 Some cafe will provide some voucher where you can get discounts as long as you can show them the voucher either in printed or original version. Using our POS system, you can create voucher category product which may be serial or non serial. You can also enable the voucher property to be online which will make the voucher in different branches to be synchronized to prevent voucher reuse..