Singapore Hotline

+6594492378

Worldwide Support (GMT +8) Mon - Fri: 9.00am - 8.00pm
Sat: 9.00am - 6.00pm
Sun: 2.00pm - 6.00pm
POS System Setup for Entertainment
POS System Setup for Entertainment
Entertainment POS System
Packages include:
FULL SET Software & Hardware
Comes with Inventory System
Software Lifetime Online Support
One Time Payment
Entertainment POS System Features
Call POSMarket today at 1 800 87 7061 to find out more about our Entertainment POS System
Our POS system is uniquely geared for the entertainment industry. The entertainment industry includes pubs, cafés, theme parks, etc. We have added a few specially customized functionality to our BMO POS system to cater to your needs. If you need a POS System for your bar, cafe, etc, POS Market is here to help you.
Customer Locker
POS Market POS system allows you to store customer's items in a digital locker. Be it to record the items belonging or leftover by customers, our POS system will make sure you never forget. Our POS system can assist you to keep track of the status of each locker for every customer such as when the locker will be expired and how many items are currently inside the locker.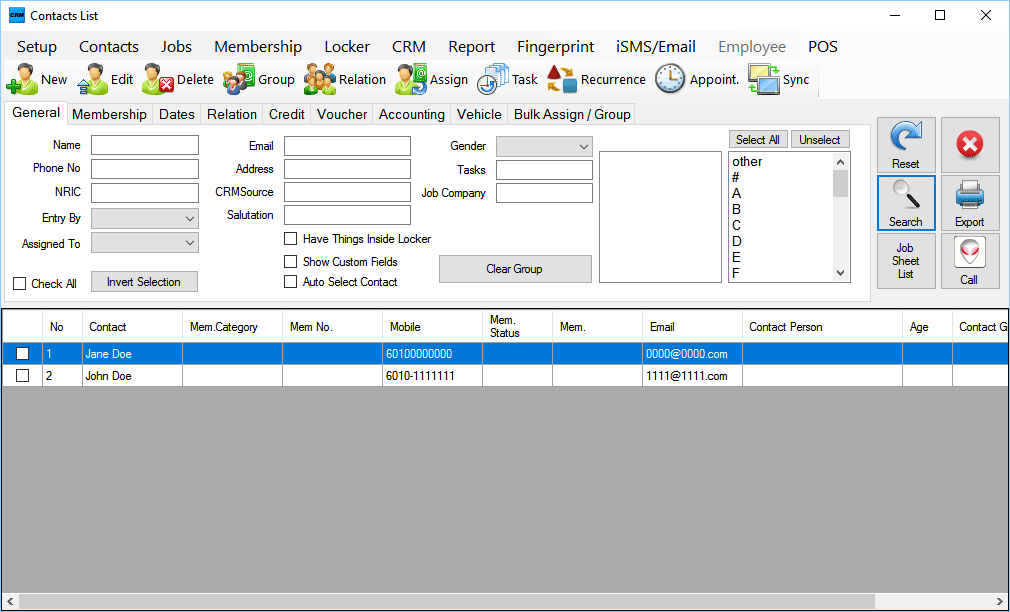 Customer Info
Our system provides you a simple way to record all customer's information in a standard way. You can easily add customer information such as name, address contact number, or even membership status associated with that customer. To view the customer list, you may access to Offline POS terminal and click on the Contacts button. A list of customer information will be displayed under the search section table.
Deposit
Some of the customers might make a booking on a cafe table in advance because there is always a limit for the maximum number of customers that can enter. Therefore our system allows the customer to make a booking by paying a deposit and it will be treated as an order. You can complete the payment by finding the order detail in the receipt list and reenter the tender amount.
Prepaid
In our BMO POS system, your customer can make prepaid payments. you can sell your customer a member card which will allow customers to top up credit to it and customers can use it to make payment. The prepaid value and the top-up history will be kept in the customer contact database for reference purposes as well.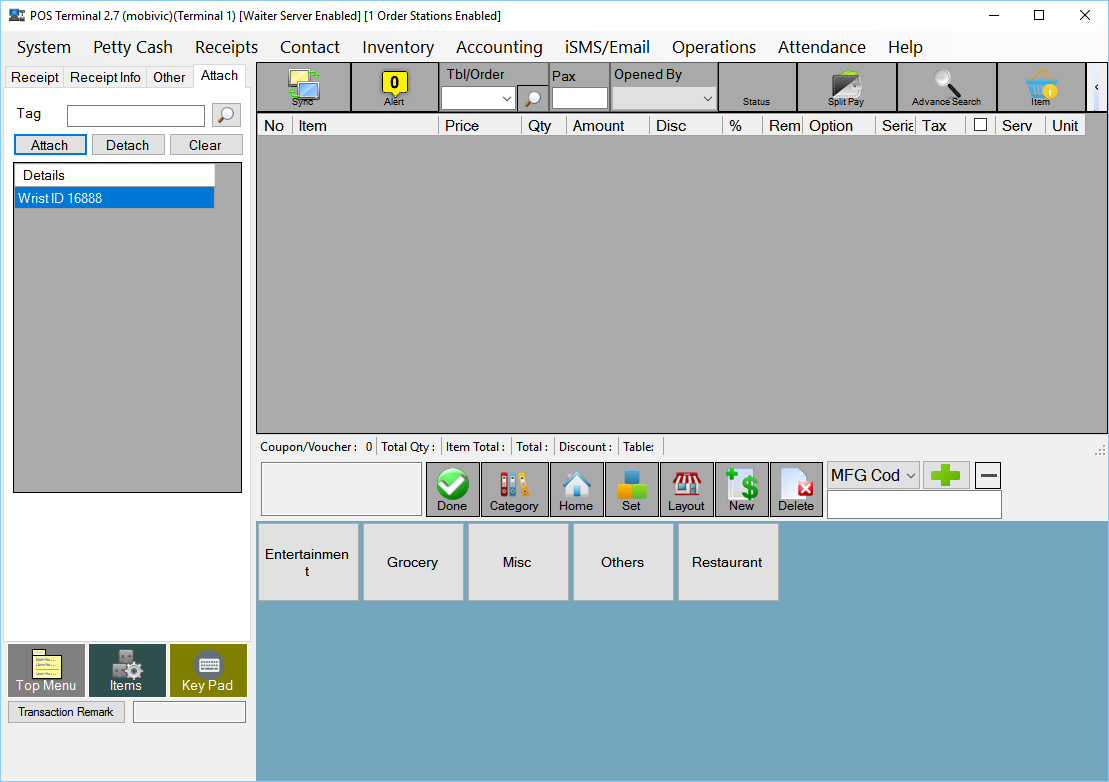 POS Attachment
For those who need to attach some information in their receipt, they can attach numbers to the receipt before print it out. Sometime this might be necessary for example using this attached information to match the detail printed on kid's wristbands when they enter a playground.
Voucher
Some cafe will provide some vouchers where you can get discounts as long as you can show them the voucher either in a printed or original version. Using our POS system, you can create a voucher category product which may be serial or non-serial. You can also enable the voucher property to be online which will make the voucher in different branches to be synchronized to prevent voucher reuse.
POS System Customer Setups