Singapore Hotline

+60164502380

Worldwide Support (GMT +8) Mon - Sat: 9.00am - 6.00pm
Sun: 2.00pm - 6.00pm
POS System Setup for Warehouse
POS System Setup for Warehouse
WMS Warehouse Management System
---
A warehouse refers to location you store your goods. To setup BMO POS to use in Inventory control. Our POS system has a few built in capabilities to help you control your goods.
Need SQL Accounting software to improve your business flow? Do have a look on all SQL Accounting modules that benefits your business.
If you have any special requirements for BMO POS System with WMS Warehouse Management System, please do not hesitate to contact us and share with us. We are not only selling the POS software but we are also the developer of the POS software and hardware.
KK Leong: +6014 602 8442
PG Office: +604 642 0621
JB Office: +607 3618927
SG WhatsApp: +6016 450 2380
If your outlet need more than one POS terminal, you will need to use client and server setup or cloud based setup. Other than that all the features are the same.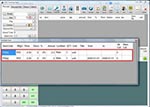 One Item with Multiple Prices
It is useful to you where you are able to define different price option to a stock because a stock can be sold in different price to customer with different membership status. You can easily select which price option to be used in every order depend on situation before confirm the order.
Reorder Level Alert
It is a must for customer to be able to keep track with their stocks quantity on hand. Our POS system integrated with WMS Warehouse Management System has the function to generate alert messages. When your stock on hand is equal or less than your reorder level, a reminder will trigger you to order new stock.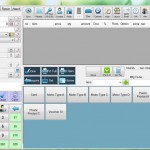 Item Transactions
Generally, our POS system with WMS Warehouse Management System allows you to make adjustment to every stock in your warehouse or when you transfer stock to other branch or receiving stock from other party. There are 3 types of adjustment method support in this POS system.
Receive – Manually select an item from POS and adjust the value of the stock through POS
Quick Receive – Use barcode scanner to scan an item and adjust the stock value immediately
Adjustment – Use this to either to increase or decrease the on hand value. Can add the serial if that stock is serial controlled.
All transaction involved in POS system will be recorded in a detail list so that you can keep track the stock flow.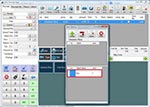 Multiple Options with Price
Multiple option is basically refers to additional options (e.g. side order) that you can add to you main item. You are allow to add multiple options for your stock item with different price such as add on a laptop bag as additional option when customer purchase a laptop from you.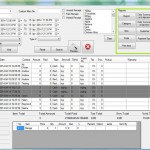 Multiple Sales & Inventory Item Reports
With using our pos system, we provide you variety type of report that you can view such as report on item sold and stock transaction. those report will be useful to serve as raw data when doing forecasting or any other business purpose. Moreover, you are able to print the report or export the result to .csv format by using our POS system.