Singapore Hotline

+6583010483

WhatsApp

+60164502380
Worldwide Support (GMT +8) Mon - Fri: 8.30am - 8.00pm
Sat: 9.00am - 6.00pm
Sun: 2.00pm - 6.00pm
POS System Setup for Service Industry
POS System Setup for Service Industry
POS System for Service Sectors
POS system is a system for you to make sales and receive payment. Mostly are cash transactions. However, you can use the POS system for various service based product too. Our POS software is applicable for institutions, senior housing, recreational parks, clubs, cleaners and lodging. There are a few setting that needs to be done for service based sectors to use our point of sales system.
New! View POS Bundle Service Industry HERE
If you have any special requirements for BMO POS System for Service Industry, please do not hesitate to contact us and share with us. We are not only selling the POS software but we are also the developer of the POS software and hardware.
Singapore: +65 8301 0483
JB Office: +607 3618927
KL Office: +603 27803880 /                   +603 79801388
PG Office: +604 6420621
If your outlet need more than one POS terminal, you will need to use client and server setup or cloud based setup. Other than that all the features are the same. Read about client server setup
HERE
, read about cloud based setup
HERE
.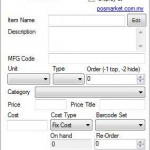 Intangible Product or Non Physical Controlled
Generally, service type products is uncountable such as providing cleaning job to customer house. Therefore, you can define this type of service in our POS system as a product without stock control which is not restricted by on hand value. You don't need to perform any product adjustment and no alert message will be issued.
Prepaid Credit by Purchase and Manual Transaction
You can sell your customer a member card which will allow customer to top up credit to it and customer can use it to make payment on every service they receive. The prepaid value and the top up history will be kept in the customer contact database for reference purpose as well.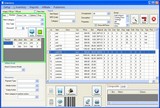 Warranty Date, Service Date, Pickup Date and Alert
It is important to keep a record of your product warranty date, service date and pick-up date added in receipt or order detail. Mostly, customers will keep it as a reference or proof when there are some service exception case happen such as not being able to finish the service on time. The system will display alert message as a reminder to you when the pick-up date has arrived.
Membership Discount, Royalty Program
Membership is a common feature or a must-have nowadays.
Our POS system with membership allows you to associate your customer to any membership category available. Then he/she may enjoy the membership benefit such as discount on every purchase or a members day discount. You can also specify some service to be provided to customers with membership status only to encourage customer register a membership account with you.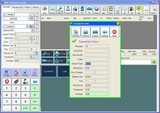 Pay Deposits
BMO POS System is made to be flexible. You can allow customer to pay deposit prior using your service through our POS software.
Some customers are willing to make some deposit payment in advance for booking purposes so that they do not need to queue up and wait for their turn to process the service. Your customers can also pay deposit to reserve product items or table reservation.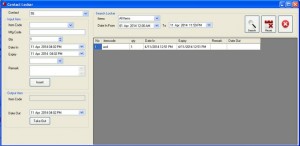 Customer Locker
When customer purchase too much services and not able to finish the services in one time.
Customers have option to keep their service at their own locker or storage. When they retrieve the services again from they locker in the future, your staff can refer to the previous kept locker records.
<!-Section 4 table 2–>
Attachment for Servicese
Our POS system does allow you to keep track of your customer details in a centralised contact database.
In our BMO POS system, you may insert the customer information as attachment within receipt. For example before the customer service his/her car, he/she is allowed to attach information of the things inside the car e.g. a jacket or Touch n Go with how much credit balance. After he/she claim's the car, they can make sure all things are intact and not lost.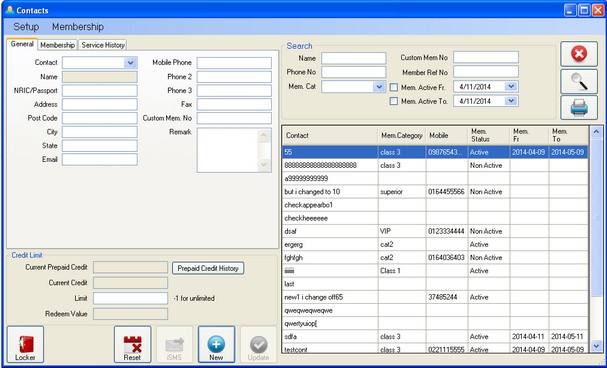 Contact Database
Our POS system does allow you to keep track of your customer details in a centralised contact database.
This contact database is very useful because it will be referred by many processes in our POS system such as defining the customer order, membership control and find out who is the most profitable customer.